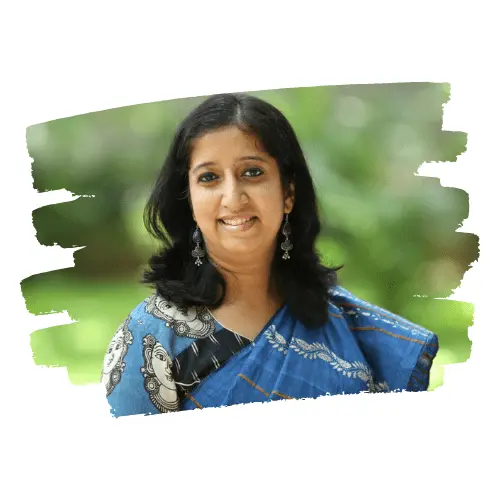 Co-Founder & Managing Director
When we are inspired by our own journey, we create something beautiful & poignant. As did Sophia, the Co-Founder of The Little Things, an award-winning relationship wellness collective in India, focused on enriching the couplehood experience for couples through all stages of their marital relationship.
Sophia has spent the past years researching, observing, and reimagining the experiences of the couple in a marriage. Infused with frameworks based on human psychology, science, and years of research on marital relationships, Sophia has been working with Indian couples of all ages and stages of their relationship to help them heal, strengthen and thrive together.
She is a trained professional in Gottman Method Couples Therapy and Prepare-Enrich, both of which are among the most researched and evidence-based couple's therapy methods. She is also a certified Relationship Workshop Facilitator and blends in several psycho-educational approaches such as NLP, Gestalt, Imago, EFT, and CBT.
Sophia is a graduate of the Women Startup Program at the Indian Institute of Management Bangalore, and alumna of the Indian Institute of Psychology and Research, Manipal Academy of Higher Education, Manipal, and Christ College, Bangalore.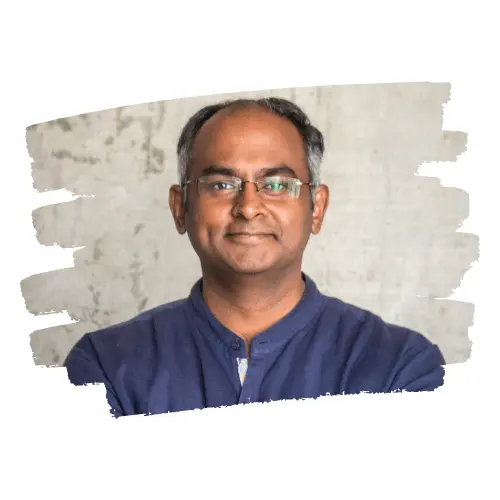 Co-Founder & Director
Programs & Operations
Every dream could help to have an architect and partner. Roopak is that and more. Being a relationship wellness enthusiast himself, Roopak embarked on his entrepreneurial journey with Sophia, as the Co-Founder of The Little Things (TLT). 
Most parts of his 15 years in the corporate work revolved around a human-centric approach in design leading to problem-solving, which involved enabling ergonomically designed workplaces through keen observation of and studying the needs, interaction, and behavior of the people at the workplace with the things, the other people around them, the physical place itself, and more importantly how they felt about themselves – their experience. He infuses these observations of the influence of interpersonal and intrapersonal relationship wellness in the human-centric approach towards intimate partner relationships as one of the core designers of the TLT framework. This comes from years of attending, facilitating, and studying, scores of corporate and social relationship strengthening and bonding programs. His combined experiences in the areas of workplace design insight development, people engagement, project management, and business management add value to the TLT collective.
He is also a trained professional in Gottman Method Couples Therapy and Prepare/Enrich, both of which are among the most researched, evidence-based couples therapy methods. Roopak has a certification in counseling from the Indian Institute of Psychology and Research and is also a certified relationship workshop facilitator. Not surprisingly, Roopak and Sophia are partners in life too.
Roopak is an alumnus of the School of Management for Infrastructure and Development Strategies, B.M.S. College of Engineering, Visvesvaraya Technological University, and Christ College, Bangalore.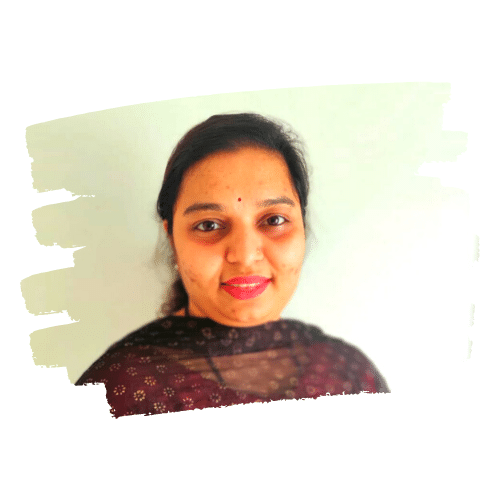 Research is an integral part of both the internal and ecological growth of any organization which focuses on social anthropology. And helping that growth at TLT is Veena Shenoy. 
Veena has 12 years of academic and industrial experience in Behavioural Science, Cognitive Psychology, Human Resources Management fields.
She is currently an Assistant Professor at ISBR Business School Bangalore while also pursuing her Ph.D. from the National Institute of Technology Karnataka (NITK) Surathkal Mangalore. She is an M. Com gold medalist from Pune University and was ranked first in the University of Pune. She was also a topper in her Master of Business Administration (M.B.A) and Post Graduate Diploma in Industrial Relations and Personnel Management (Alagappa University). She has presented and published more than 32 papers in national and international conferences and journals. She co-authored a book titled, 'Introduction to Rural Marketing'.
Veena is also the Founder of SuGYAN Research & Consultancy.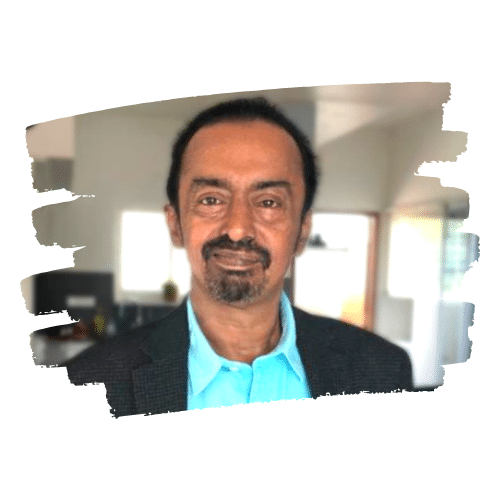 In essence, TLT's vision is to inspire relationship wellness in people. To be able to reach our audience and consistently provide value, promote awareness and build trust, marketing plays an important part.
Nishant brings over 30 years of extensive experience in the area of marketing, advertising & marketing communication. His incisive understanding of the market & communication strategies and unique abilities to handle complex briefs, creative teams & crisis has won great accolades in the industry. A humble science graduate from Bengaluru University, Nishant is also a very active musician & theatre actor.
He is also the Founder of Vichitr Films, an advertising and marketing production house with clients like WIPRO, Microsoft, CISCO, Unilever, Intuit, Britannia among many.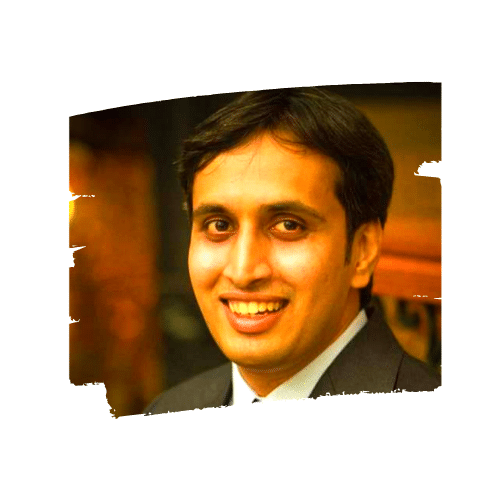 Technology takes the role of an enabler to bring an organization's vision to life. As an entrepreneur himself with more than a decade of experience running a successful venture, Sameer brings the right mix of technology and business.
He started his first venture when he was in college and since then has made technology his focus while running his business. As part of his entrepreneur journey, he established a technology-backed creative merchandising company that has more than 300 clients from 6 countries other than India. With his venture, he has standardized the process of procuring merchandise by corporates which were largely serviced by an unorganized, non-standard mechanism. His use of standardized and predictable, transparent processes with the use of technology has been widely appreciated by his clients.
He is the Founder of Netplatter Technologies which has recently forayed into applications for unorganized, non-mainstream education.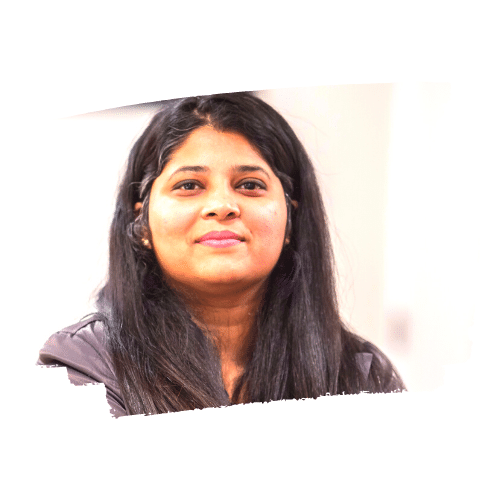 Research & Innovation Consultant
Innovation driven by research is a good contributor to create better business strategies, agile operations, and a great user experience. Shilpi brings that and more to our innovation efforts.
She has over 15 years of professional experience as a Design Strategist, User Experience Researcher, Industrial Designer, and Design Educator. Shilpi has worked with GE Transportation Digital and Herman Miller where she worked closely with the operations and strategy teams to define an integrated business process for new product development and align innovation ideas to company strategy.
Shilpi has a Masters of Design Methods from the Institute of Design at Illinois Tech Chicago with a focus on Innovation/Design Research/Strategy, a Masters of Design from the Industrial Design Center at IIT Bombay, India, and professional BArch from BIT Mesra, Ranchi, India.
She is also the Founder of Khoj Lab, a research & innovation consulting firm.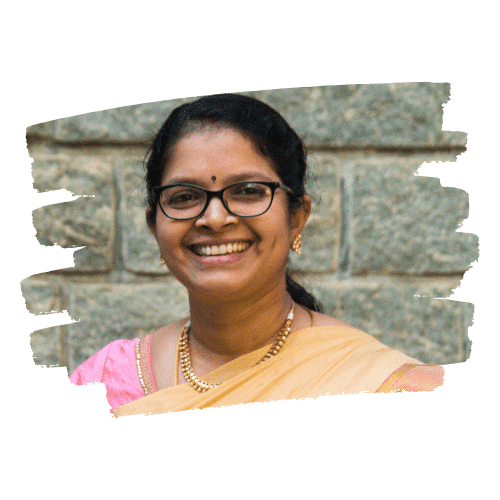 Mind Coach and NLP Practitioner
Emotional wellness coaching is a catalyst for a healthy relationship.
Anurama's work is synonymous with that. A Certified Master NLP Practitioner – NFNLP, Florida, Gestalt Therapy Practitioner & Arhatic Yoga Practitioner, she coaches couples for emotional excellence in their relationship and to overcome fertility-related mind blocks and overcoming postnatal depression.
Anurama is also the Founder of Shreehi Consulting Services.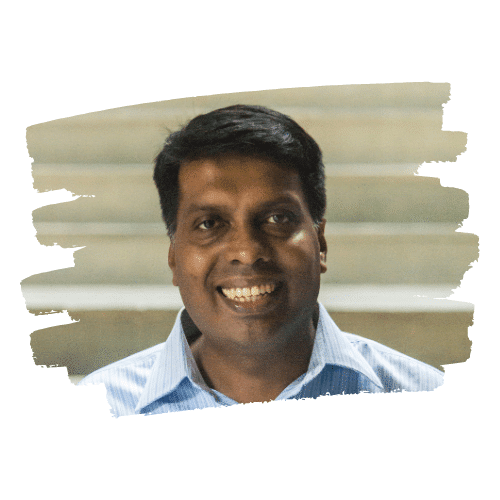 Developmental Drama Practitioner
There is drama everywhere and how we view it, matters. Sibu with his experience in the field of developmental drama for over two decades is TLT's enabler in the same.
He empowers the creation and implementation of tailor-made Interactive Theatre modules to help participants and organizers achieve their objectives. At present, he is a resource person for the Department of Performing Arts at Christ University and also works across corporates – to use drama as a tool for organizational and relationship development.
He is also the Founder of Vaz Dramatics Academy.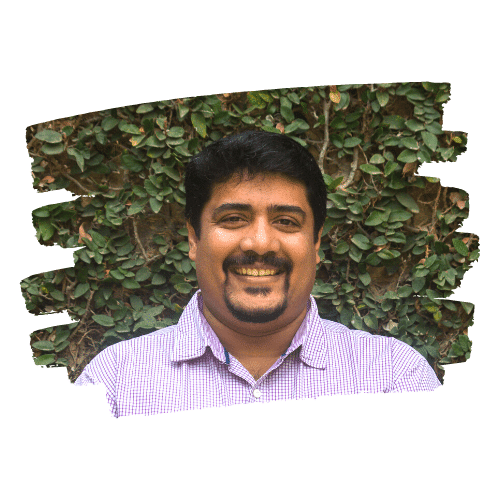 Expert and exclusive counseling is an irreplaceable part of programs at TLT.  Joji Thomas, a Certified Counselling Psychologist, brings that to the family.
With an eclectic approach in counseling, he has a Masters in Counselling Psychology and is also a Ph.D. Research Scholar.
His expertise lies in counseling for adolescents, family, relationship concerns, trauma, women-centric, and workplace concerns.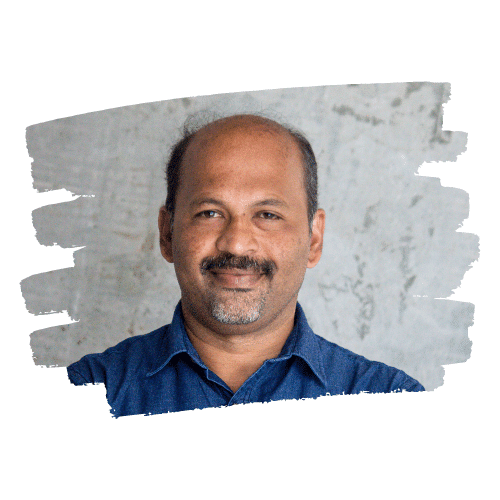 Often overlooked but an inevitable facet of a relationship is financial planning.
Priyesh, a Certified Financial Planner with over 15 years of experience in Financial Planning & Tax Planning services, helps add a touch of fiscal brilliance to the program.
As a Financial Advisor he works closely with families to guide them on financial goal planning and investment planning, tailor-made to their needs.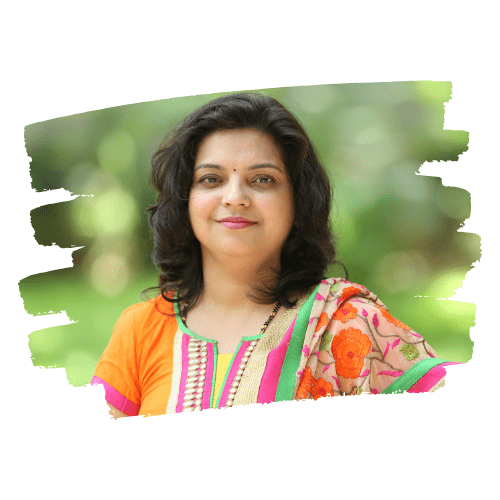 Dermatologist, Health & Hygiene Practitioner
Health and hygiene find a significant place in conversations of relationship wellness.
Dr. Neelima helps counsel the partners on its importance. She is a dermatologist and Vice-President of the Community Dermatology Society.
In addition to handling skin conditions, she works closely with communities providing health, hygiene, and safety education, and medically-validated scientific training in the beauty (cosmetology) sector.
She is also the Co-Founder of Anutham.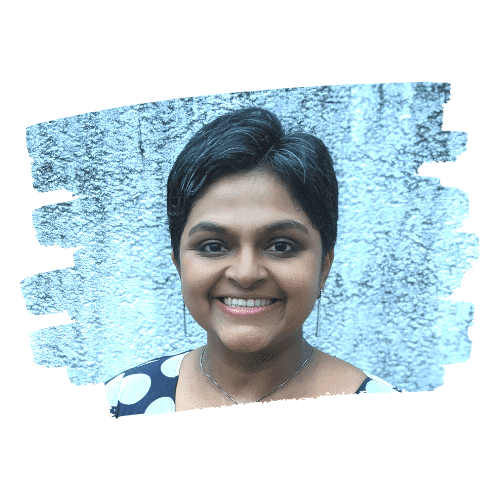 Content Writer & Social Media Coordinator
Communication is one of the keys in every successful relationship. TLT pays serious thought in how it communicates with its clients and followers. 
Roshni Radhakrishnan adds life and a practical touch to well researched content and manages our communication segment that connects us with you. 
She has a Masters Degree in Mass Communication (Journalism) and has previous experience as a Senior Content Writer and Instructional Designer. She is also a trained professional in Prepare-Enrich, a couples therapy method.
Roshni also does voluntary work in NGOs that need her services as a writer.