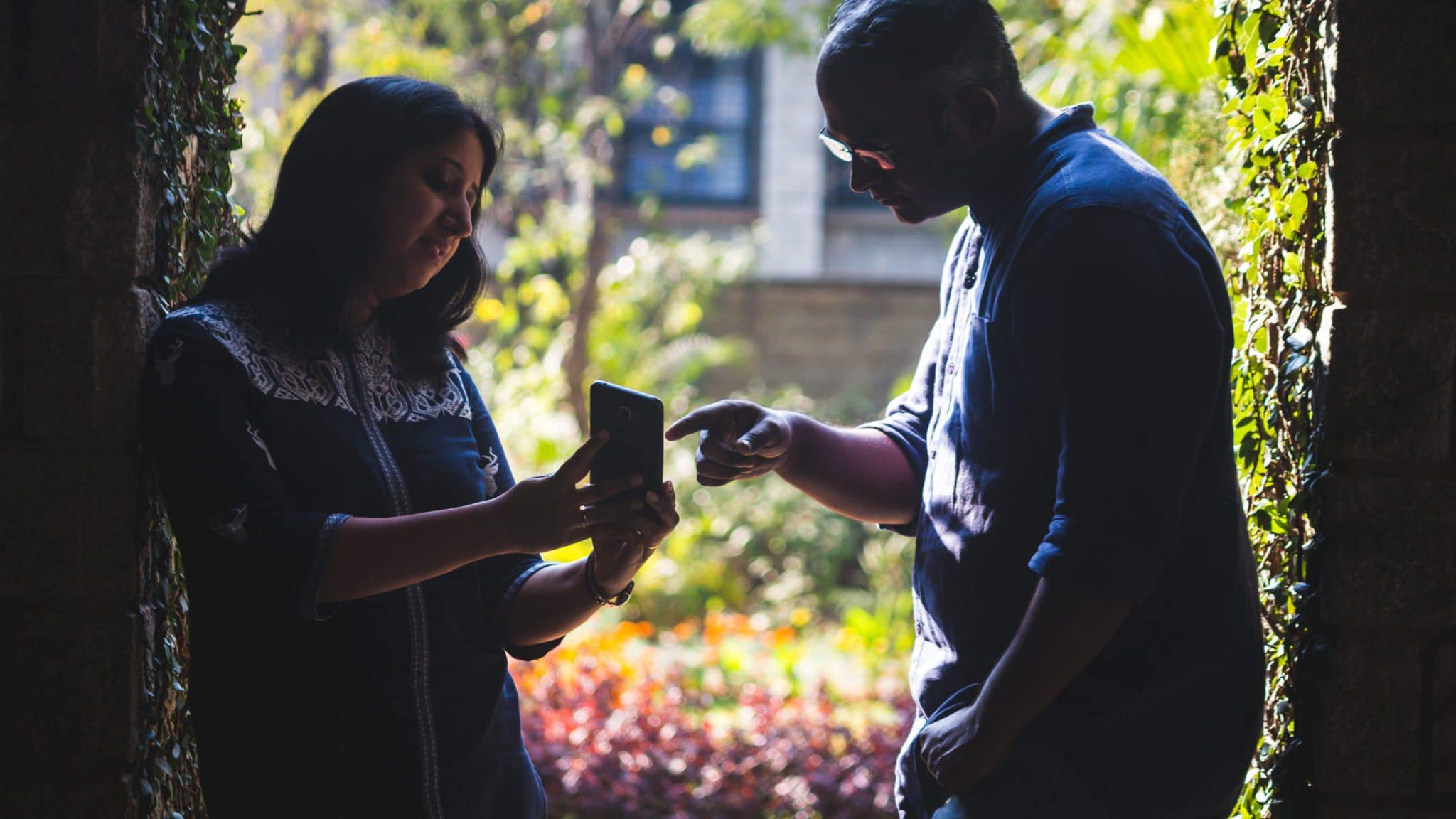 This is a story, from years ago.
Two people met, fell in love, felt invincible, and took the plunge, they got married. Like many others, they felt that no force could tear them apart. They were right. Or were they? True to their beliefs, they were two strong individuals, there was strength in their togetherness and richness in their collective experience. Yet, time exhibited that they were just two of the myriad things that were part of the experience. The relationship dusted the nooks and crevices that they didn't know existed. Of course, it also brought sunshine and warmth they were clueless of. Life together as a couple brought them face to face with the realities, a dangerous concoction of vulnerabilities and struggles.
So, what happened? Did they let go? No.
With the good fortune of professional guidance and counseling, they were nudged to re-think their relationship. They worked hard and learned what went into making a resilient partnership. They re-built a stronger foundation for their future together. This is not a story out of the books, it's straight out of our lives. This is OUR story. We were one of the lucky few to have access to expert help when we needed it the most. Unfortunately, that's not the case for millions of Indian couples. Be it friends, couples, colleagues or any person involved in an emotional partnership, a very small percentage receive insight into the complex demands of a relationship and the skills needed. Moreover, there exists a huge stigma of seeking professional counseling by couples when their relationship is in distress or when they feel disconnected. Often either of the partners or both feel that reaching out to a counselor is perceived as a failure of their relationship within their social circles. Of course, the apprehension of the infamous 'what will people think' stigma. We wanted to fight these notions and help bridge the gap.
This got us thinking. We got a chance, everyone should. 
Together, we built 'The Little Things' (TLT), an organization that hopes and cares for marital relationship wellness for Indian couples across the globe. We carefully research, collate, and present the little things that couples can do effortlessly to create stronger, healthier, and happier marriages. Our collective of professional experts has come together to offer a comprehensive support-ecosystem for couples – a safe, non-confrontational, non-judgmental, skill-based educational space, where couples don't feel the discomfort or stigma attached to counseling. We work with couples through our relationship skills-building educational programs, mentoring programs, and a community of support for couples at different stages of their relationship. Our programs are backed by decades of scientific and psychological evidence-based research in the field of marital relationships and is designed to cater to the unique dynamics and contexts within the Indian cultures. We believe that great relationships neither come gift-wrapped nor are built overnight. We also believe that a relationship can thrive with the right mix of knowledge, skills, tools, and effort.

A happy relationship is a result of little steps, taken together.
We provide you with the skills, methods, mechanisms, and a supportive community in crafting your 'happily ever after'.